Selecting your Smartcard or Tag
There are many types of card in use. It is important that you select the right card or tag for your access control and security system, including the communication protocol with encryption standard. The process of choosing the right card of tag is usually based on the following considerations.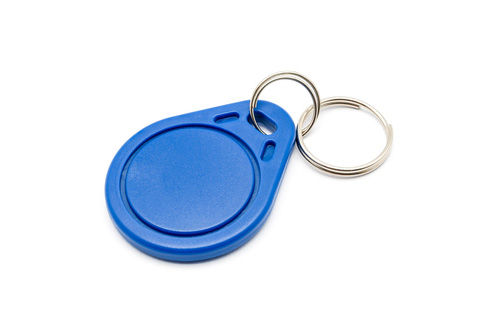 Wireless Communication Technologies
A card or tag with proximity technology (a type of RFID) is the most widely used identification method. There are many proximity technologies. Most are proprietary and they can only be deployed in a limited number of systems or readers. If a card must be suitable for multiple systems, you can choose for cards with Mifare Classic or Desfire chips. UHF technology and Near Field Communication (NFC) are other technologies used in access cards or tags.
Mifare is the leading brand for a wide range of contactless products with a typical read/write distance of 10 cm (4 inch). The use of these chips has increased tremendously, especially since they are so cheap. Mifare has proven popular as the card to use in ticketing and low value transactions.
For access control, Mifare Classic and Mifare Desfire cards are most used. These two variants differ from each other with regard to mechanical security, price and the way in which data (encrypted) are stored. Data on a Desfire EV1 chip are more secure and resistant to hacking than on a Classic chip.
UHF stands for 'Ultra-High Frequency'. This term refers to the RFID frequencies between 300 MHz and 3 GHz (3000 MHz). A UHF reader will usually be able to read it at a distance of several metres. A disadvantage is that, as yet, the UHF technology does not support encryption on the card. Accordingly, the inherent security level of UHF cards is somewhat lower than for some smart cards using Mifare chips.
NFC is a relatively new wireless communication technology. It seems promising. With NFC, access rights can be assigned and stored on the NFC chip in a card or smartphone.
NFC offers many new possibilities. For example, a smartphone equipped with NFC chip is your wallet, staff card and ticket in one. Also in the field of access control NFC offers many new features.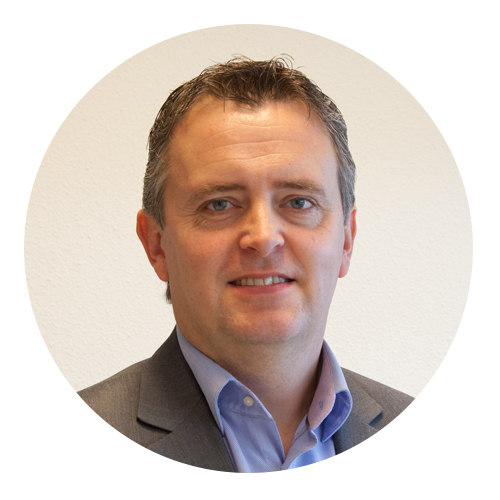 If you have any more questions about our security solutions, our specialists are ready to help you. They are happy to translate these solutions to your specific situation. Feel free to contact us!
Erik van Hoogdalem
Account Manager
Call Erik direct: +31 (0) 26 479 22 14