Mactwin is a system integrator and offers innovative, but more importantly effective and user friendly security solutions. We integrate access management, intrusion detection, video surveillance, video analysis, fire detection and other security systems. Mactwin is a thought leader with a strong focus on delivering results for the client.
Mactwin is an independent organization, driven by passionate safety and security experts. With our 40 years of experience and service oriented, professional approach, we have grown into a serious and valued partner within the Dutch (and international) security industry. Mactwin distinguishes itself by developing security solutions that truly make a difference, that minimize risks and are specific to your situations. We use carefully selected, innovative products and complement these, if necessary, with custom made components. Thus contributing to the continuity of your organization.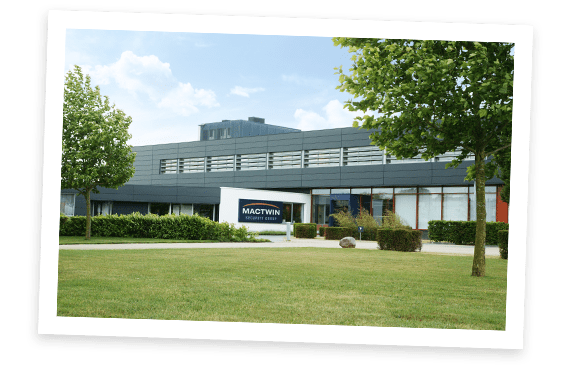 Our clients have measurable control with Mactwin's integral security solutions.
Mactwin wants to unburden it's clients, regarding safety and security solutions. To this end, we identify risks and translate these into effective, practical solutions. Solutions that enable you to manage your physical risks and provide measurable control.
We take responsibility in realizing your security goals.
Besides the implementation of all the OSE (Organizational, Structural and Electronic) security measures, you can also outsource your complete service and maintenance to us. Moreover, we can contract and manage your human surveillance and private security control room and supervise the operational security activities in your organization.
If you wish, you can transfer the entire governance of your companies' security to Mactwin. Our Security Experts will become responsible for a continuously optimized performance level of your security systems. Part of this role is the execution of risk analyses and/or periodic security audits that will provide insight into your security level. Based on the results of these audits and analyses, we will proactively advise you about possible improvements and optimizations of your security. Always according to your requirements.
Broad Practical Experience
In the last 40 years, we have helped numerous organizations improve their security. Organizations in all kinds of industries. We feel right at home in all industries where the risk, scale or complexity requires a certain security level. You could call us a generalist, but we have gained a lot of special expertise in a number of specific industries.
Click the pictures below for more information.