Remote Service & Maintenance
Meticulous maintenance is more than just the periodic maintenance of systems. It's also delivering and implementing of software updates, monitoring, analyzing / reducing false alarm rates and reconfiguring, adding or (re)moving detection equipment. Most of these activities can be done remotely, from within our Remote Operation Center. Not only is this very efficient, it also saves money ánd spares our environment.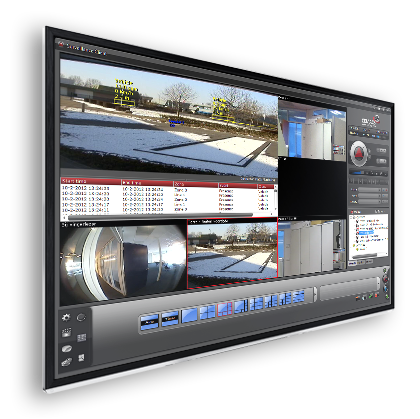 From our Operation Center, our experienced specialists can support you with Application Management. We can help you with:
securing relevant video footage after an incident
your card management, including the issuing of access cards
configuring your security systems
compiling (management) reports
This ensures a continuously high level of your security measures and keeps them tuned to your ever changing organization. Not only do we help you with managing the hassle, but this will also reduce costs.
From our Operation Center, we can monitor your systems proactively. This enables us to detect any sign of disturbance or malfunction in an early stage, which in turn allows for the fast resolve of the incident. In some situations, we will even be able to act preventively and nip an incident or malfunction in the bud. Without precious travel time. If there's a problem with a camera or a harddisk that's almost reached it's max capacity, we will be automatically notified so we can immediately take (remote) action.
Only if a problem cannot be fixed remotely, we will send one of our technicians to your location. Generally, we will know exactly what's going on, so we can send the best equipped specialist to you. It doesn't get any more efficient than this.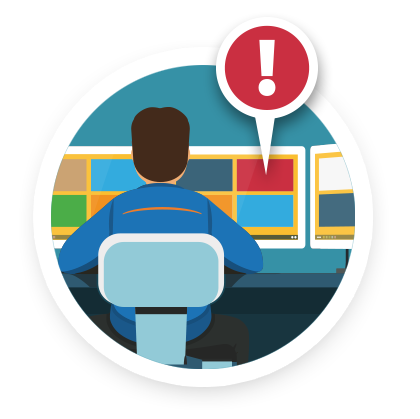 Secure and stable connections
For all these services, Mactwin exclusively uses high secure and stable connections between the Operation Center and the client's security network. There are – depending on the desired security level and the situation – several options. One of the options is a secure IPSec VPN Tunnel over the internet or a dedicated closed connection across a special, customer specific line. Naturally, you decide when we have access to your systems.
The Mactwin Remote Operation Center works on a completely separated and secure network, from a secured area. The workstations and servers are configured with the latest technology and equipped with cutting edge security measures, firewalls and anti-virus software.
Our Mactwin Operation Center (MOC) has received the DEKRA ISO 27001 certificate. This certificate indicates that Mactwin's Information Security Management System is compliant with all regulations that ISO certification dictates and that we are responsible when it comes to handling confidential information.
From the MOC, we monitor the security systems and software of our clients and resolve most malfunctions remotely. We also support our clients with Application Management, which includes the safeguarding of camera footage after an incident, card management, system configuration and management reports.
For all these services, we obviously work with secure and stable connections. Moreover, the MOC operates on a completely separate and high secure network, from a secured workspace. Workstations and servers are configured with the latest technology and equipped with state of the art security measures, firewalls and anti-virus software.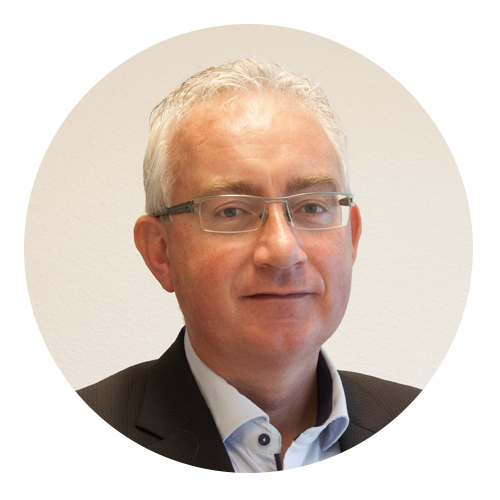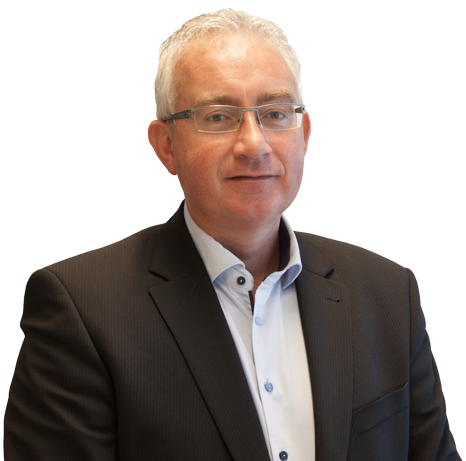 Ask our Specialists
If you have any questions regarding our security solutions, our specialists are here for you. They can translate these solutions to your specific situation. Please, don't hesitate to contact us!
Twan Reuvers
Account Manager
Call Twan directly: +31 (0) 26 479 22 56