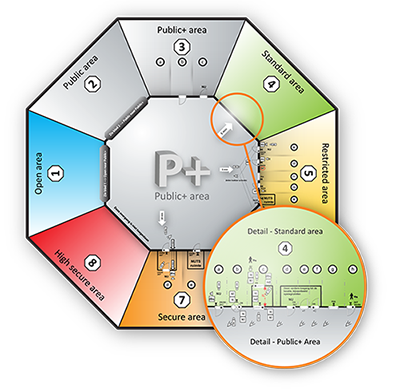 Coherent and Balanced Security Measures
The Octagon Security Method is an adequate tool for when you want to divide and classify your building(s) into security areas, based on the presence of valuable goods, information and/or processes in the areas concerned. By accurately positioning the security measures in your buildings and grounds, you can build a so-called 'multi-layer of defense'.
Within Octagon, we have defined several Best Practices for securing certain areas (such as Grounds, Public, Standard, Secure and High Secure) for certain types of buildings. For example, Octagon clearly states and visualizes which security measures are required to have people move from one area class to another (e.g. from Standard to a High Secure area).
By applying the Octagon Security Method, you can be confident your security measures are coherent and balanced.
Great Tool for Security or Facility Managers
With Octagon, you will address your security issues consistently and in a structured fashion. This ensures coherent and balanced security measures and will enable you to remain in control. Octagon is a great tool for security and facility managers, for:
designing security measures for a building
using as a testing standard during preparation and implementation phases
communicating with building users/tenants about the security of activities, processes and departments
creating security awareness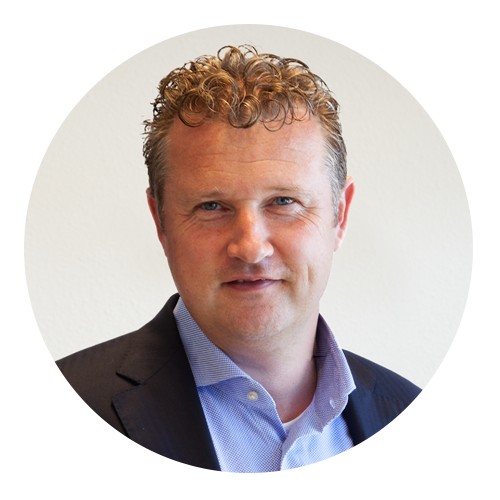 Would you like to know more about our services? Or what we can mean for your organization? Please, feel free to contact one of our specialists.
Harold de Kruijs
Managing Consultant
Call Harold directly: +31 (0) 26 479 22 28